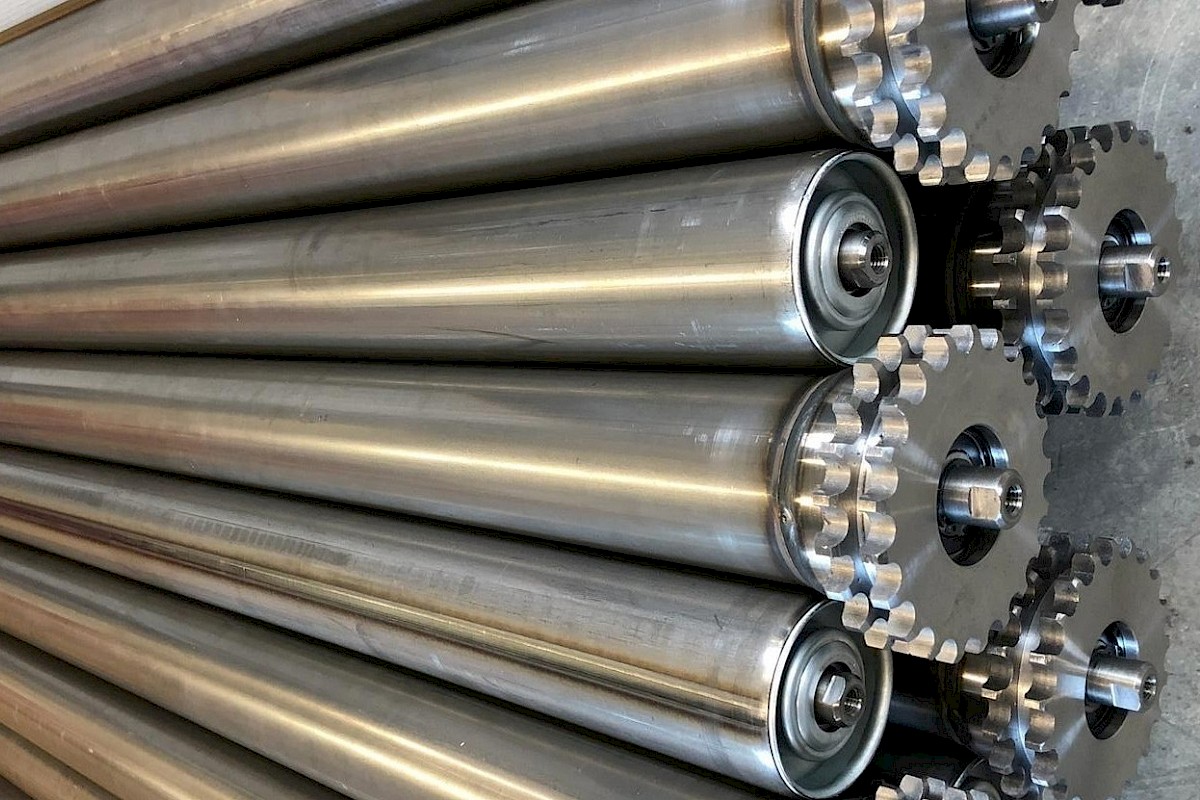 Conveyor Rollers
We offer a wide range of products for many applications.
Fixed drive or friction rollers. Made of steel, stainless steel or plastic. Conical rollers, skid rollers, all-side rollers, gravity rollers, drum motors etc.
Our rollers transport a wide variety of goods in many industries. Meter-long driven and temperature-resistant rollers for industrial furnaces as well as high-precision idler rollers made of stainless steel with ground surfaces for foil transport. In addition, of course, there are the many applications in conventional conveyor systems.
The leading role in our portfolio.