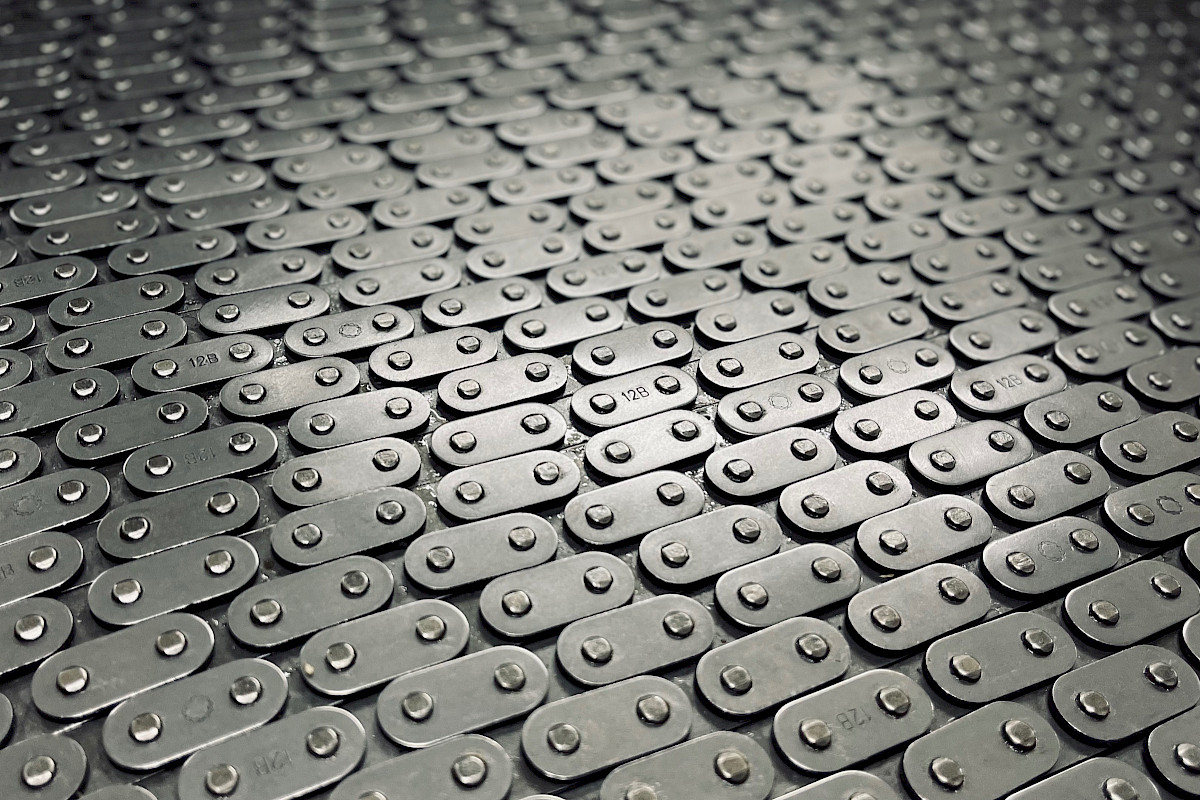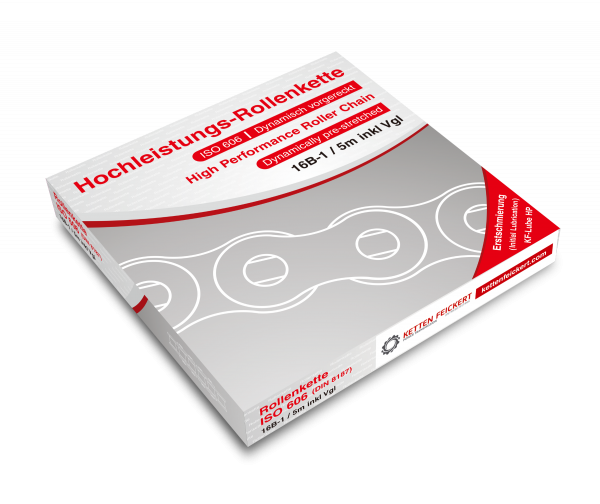 Roller Chains
When it comes to roller chain, nobody can fool us. 
Our Ketten Feickert roller chain stands for the highest reliability for customers in over 100 countries worldwide. All required DIN/ISO values are easily exceeded.
All Feickert roller chains receive a proprietary initial lubrication after production, not only rust protection. Chains from size 20B-1 are produced in a heavy-duty execution with four side riveting and uprated materials and treatments.  
All standard sizes held in large stocks. Our automatic cutting machine produces your desired lengths in a few hours.
Ketten Feickert. Chain - it´s in our name.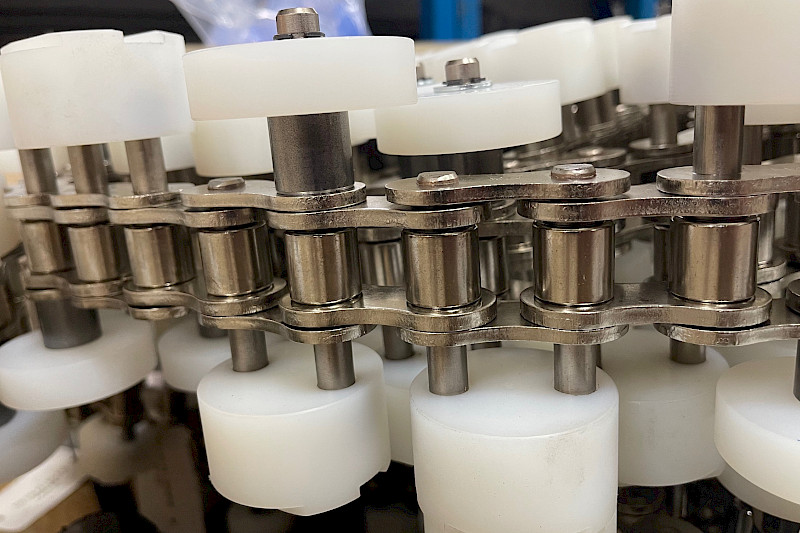 Of course we also supply stainless and maintenance-free versions, all conceivable attachments and surface treatments. Specially manufactured customised solutions and innovative developments – contact us now for your next special project!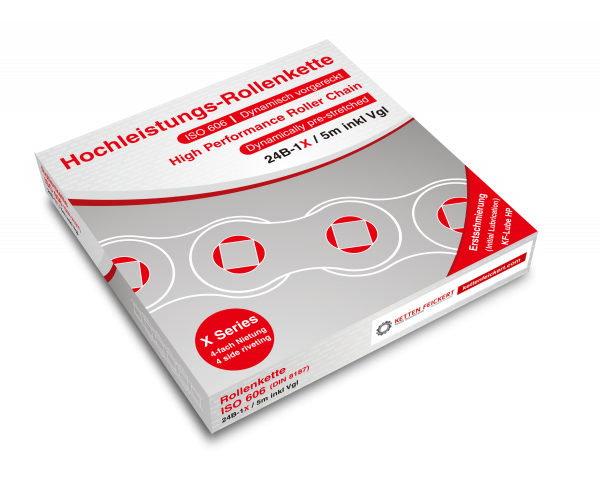 The X-series
Our X-series has 4-side riveted pins from size 20B upwards. Together with uprated materials, state-of-the-art heat treatment and a proprietary initial lubrication, Feickert roller chains ensure a high level of stability and a longer lifetime.