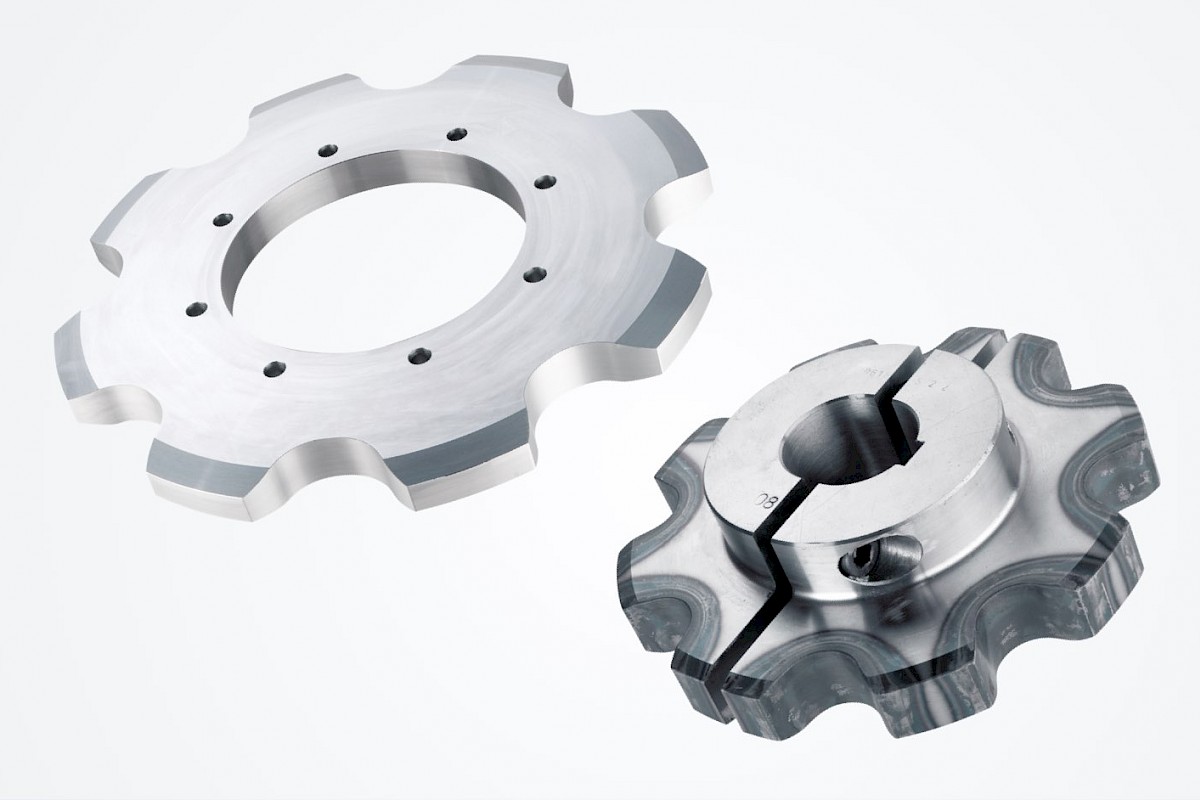 Sprockets
Tooth for tooth quality and precision.
Ketten Feickert supplies sprockets for every chain design and standard. Our product range offers an enormous variety of sprockets.
Metre-sized individual productions, individual large-scale series. Standards from stock, machined at short notice. Wheels and discs for drive and conveyor chains. Toothed segments and special toothing. Hardened, split, galvanised. Made of steel, plastic or stainless steel.
Ketten Feickert. More than just chains.
Just a small selection of the limitless possibilities available in our production of special sprockets